How Duke Drop-kicked Kentucky in the Face
I bounced out of bed on Tuesday morning. I could not have been more excited. I felt more or less like Michael Scott on the morning Toby left Dunder Mifflin. College basketball is back and we get to kick it off with one of my favorite events of the year: the Champion's Classic.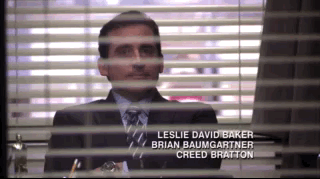 I didn't get to travel up to this iteration, which was at Banker's Life Fieldhouse in Indianapolis because my credential was denied. I've come to suspect that we YouTubers are the lowest vermin of the internet, totally unworthy of respect. Honestly why do we even bother? The dignified national newspaper writers and noble bloggers of the world get to see games in person. The rest of us have to waste away in darkened offices with our laptops, away from the light of society.
Anyway, enough of that.
As interested as I was in the Kansas/Michigan State game, I'm only going to have time to cover one of the two games in depth, so I chose Kentucky and Duke, expecting that to be a better matchup.
DEVILISH DESTRUCTION
Does matchup even describe what happened? Almost seems like Kentucky coincidentally happened to be in the gym at the same time.
This was an all-out ass kicking. I'm as surprised as you, but it turns out that having the three best players in college basketball goes a long way. Seriously, Duke lately has reminded me of Mr. Burns in the softball episode of the Simpsons.
The talent disparity was alarming, from the opening tap. Kentucky looked absolutely overwhelmed by Duke's speed and length on the perimeter, and struggled to run much of anything for the entire game. I'm not sure they ran an offensive set that actually led to a bucket on more that five occasions.
In a game where it seemed that Kentucky would have a backcourt advantage (spoiler alert: that did not play a role or turn out to be true whatsoever), Duke as a team shared the ball better with 22 assists, and only turned the ball over 4 times. FOUR TIMES! In a game that up and down!
Duke was focused and relentless in their offensive approach. There was not a moment in this game where it looked like Kentucky was dictating the action defensively. Duke shot 54% from the field and 46% from three on 12 makes. None of their attempts from deep were hurried or strained. A vast majority of those threes were assisted, in fact.
Kentucky even got to the line more AND shot it better once they were there, attempting nine more free throws and outshooting Duke 73% to 69%.
DIAPER DUKIES
Duke's freshman are the clear and emphatic story from this one.
Let's start with RJ Barrett. It's become clear to me that Duke has taken on RJ Barrett's personality, and some sense he might be the perfect symbiotic entity for the Duke brand. You've got a guy that is a dominant personality, established as the best player in a class where there are whispers that he might not be the most beloved player, among his peers. Then you take that guy and you pair him with one of the programs that people really love-to-hate. Could it be any more perfect?
RJ has been a big-game player for the bulk of his young career already. He shows up, and his confidence is infectious for his teammates. It was maybe the most poised and dominant debut performance from a freshman, on that stage, against that type of opponent that I've ever seen. He didn't just rise to the occasion, he levitated above the occasion and almost seemed bored by it.
He got to the rim at will, displaying that elite finishing ability, and any time he got in the middle of the floor, Duke was going to score. We didn't see many instances of him forcing his offense off the dribble in the midrange, but a lot of that is largely because Kentucky let him get below the foul line on drives with alarming frequency. He was a dog in transition, and he was fantastic at taking the initial contact from the defense and hanging in the air until the opportune moment to finish. Barrett's core strength and elasticity as a finisher are probably his most devastating traits as a player. I'd be surprised if we didn't see a triple double from him this year. All of this and I haven't even mentioned the fact that he shot it well from three!
Zion flirted with serious foul trouble all night, but it didn't matter. You keep waiting for Zion's athleticism to lose some potency as he ascends to higher levels of competition, but it's yet to happen. You obviously want to avoid totally overreacting, but the possibility of Zion swiping the #1 overall pick from RJ is very real and gaining credibility all the time. You would think that Kentucky, with a roster full of guys that are possible first round picks, would be a worthy foe for Zion, but they looked no more physically prepared to deal with him than a group of dudes from your local YMCA.
When Zion's locked in as a rebounder, I'm not sure what you do. His vertical and lateral explosion are just unlike anything we've seen in college basketball. There were a couple rebounds that he grabbed over the Kentucky bigs that looked like a kid who'd been held back in school, picking on the runts who haven't hit puberty. He powered through Reid Travis at one point (not a small dude) when he was completely stopped and flat footed. He looked like Bob-Omb from Mario 64 when he flat-foot jumps up the side of a mountain.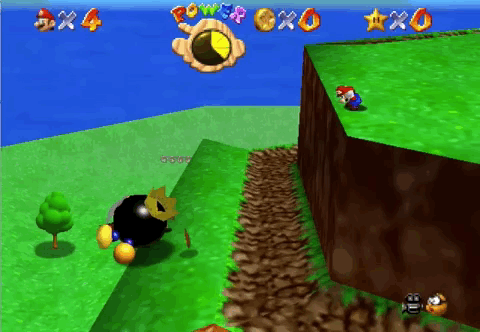 You always hear people say "Zion will be in the top such and such percent of the NBA as an athlete." I'm just going to say what should be the weakest and most needless take ever, for people with eyeballs: Zion is the best athlete playing basketball right now. He's a transcendent, generational combination of physical build and explosiveness. He's the best athlete in the NBA next year.
I always love the "well if he starts doing that!" moments during a broadcast, but seriously, if Zion can make open threes and jumpers off the dribble, this thing could get ridiculous. Kentucky did defend him idiotically at points. On two different occasions EJ Montgomery played Zion to use his left hand – in his prime spot on the floor – to not-surprising results.
The real swing-skill in Zion's arsenal is his passing ability, which as we discussed this summer, has been wildly under-appreciated. For a guy that lethal on the glass, the fact that he is steady as a ball handler and that nifty as a passer is really where you start to wonder if teams at the top of the draft will be able to pass on him. Granted it's still early, but there were some real eye-opening moments on Tuesday.
Cam Reddish did what he does: calmly and coolly look like possibly the most skilled scorer on the floor. In a way Reddish reminds me of Joe Johnson at Arkansas. Just seems to have a very low resting heartbeat as an offensive player. Still, he was very apparently locked in during this one. He shot it well and let the offense come to him. I get the sense that he could emerge as a real damning factor for teams that think they're going to knock Duke off during this season, because we are barely scratching the surface with this kid.
SCRATCH THE CATS?
Yes, Kentucky looked very bad on Tuesday night. They got caught up in the moment, and Keldon Johnson and Reid Travis seemed to be the only guys unaffected by the bright lights. Their upperclassmen (aside from Travis) were non-factors. Quade Green took awful, early shot clock shots and struggled against Duke's length. Nick Richards struggled to make any sort of an impact in the game, spare one Tre Jones drive where he walled up and stopped a layup. I've criticized Richards feel for the game and speed making defensive/offensive reads, and all of those concerns showed up on Tuesday.
PJ Washington fouled out in 17 minutes and went two for five from the field. Aside from an open three and a couple of transition buckets, he was a no-show and looked completely lost.
Tyler Herro clearly saw some messiah opportunities early in the first half and attempted to go get his own offense, but all those possessions did was throw gasoline into the roaring Duke transition fire. He seemed to be perpetually out of position on defense.
EJ Montgomery had a couple moments of 'oh, okay!' moments around the rim, but I worry that Kentucky isn't best utilizing his strengths. On a team that lacks dynamic off the dribble creation, you're going to have to find a way to increase your variables, and I think EJ's passing game out of post-ups is a way to do that. He's got much better feel than Travis, Washington or Richards, he shoots it better, has better hands, and he's bigger than everyone but Richards. I think you're out of your mind if you're the Kentucky staff and you don't find a way to put him in a creator role in the middle of the floor somehow.
Keldon Johnson was the only guy for Kentucky that resembled a sure-fire first round pick in this upcoming draft. To be honest, I was very encouraged by his moxie on both ends of the floor. He's still a wildly erratic shooter, and outside of set, open looks from three, he's a dicey proposition at best, but I saw some inklings of future growth that I will definitely want to check back in on down the road.
TAKEAWAYS
For Kentucky, I think this was a come-to-Jesus moment about who they are and what their sample in the Bahamas told us. You mean to tell me that Kentucky whipped some teams that were thrown together and relished the opportunity to come to a world-class resort to gamble and party all night?! NO WAY!
Look, I think this team will be Final Four caliber by the end of the year, but they are going to be a roster that lives and dies by the quality of their cumulative execution. There are just no individual talents in this group that can go and get theirs regardless of the situation. Duke has three of those guys. Kentucky has none. They were lured into a manhood-measuring contest early in that game and it got away from them in a hurry.
For Duke… I mean, you have to be pretty optimistic after that one, right? This is college basketball's version of the LeBron/Wade/Bosh Miami Heat teams. The best 2/3/4, all on the same team, all guys that can get it off the rim and go. I wondered about Duke's guard play – it's not a factor when you have perimeter creation like that.
The real devastation comes when teams decide that they're going to load up the box likes a football team trying to stop the run, because Duke also has guys that can hit open threes. I don't think Duke goes undefeated, but the result we saw on Tuesday is likely to happen again this season, to many teams. Shew. Alright I guess that's enough.
Let me know if you agree.