How Good is James Wiseman?
James Wiseman is from Nashville, Tennessee, but he's currently developing under the tutelage of former NBA superstar and Nike figurehead Penny Hardaway in Memphis for Memphis East.
On a roster loaded with future D1 talent, Wiseman is clearly the centerpiece, and there are many that think he's the centerpiece of a strong 2019 class. He currently sits as the top player at his position and the top player overall in 2019.

WISEMAN HAS SIZE, MAN (<— nice one Kyle)
Just being honest, the first few times I watched Wiseman in game action, I was judging his game under a false pretense: he'd been listed at 6'8″ on a couple sites and initially I was confused by the praise I'd read from people. For a 6'8″ guy, sure, he moved pretty well and looked like a fairly tenacious dude under the basket, but the ball skills I felt needed to be a bit higher to justify the love I was seeing. Then I took a closer look.
First of all: those measurements were wrong. Wiseman last measured at 6'10" in shoes, weighing about 210 pounds (although he appears to be up a bit from that) but he has a fairly impressive wingspan of 7'4″. This would put him in elite company in the NBA, in the top 15-20 guys, in fact. He's thin, but not a spindly-built dude, and looks to have a frame that could carry more muscle, very much in the same way another former Kentucky player did: Anthony Davis. That comparison will come back, don't worry.
He's not lightning quick, but you can be assured that he's quicker than the average 6'10" guy with a 7'4″ wingspan, and much more skilled. He'll likely be able to play the five in college very effectively, but his life in the NBA would be as a four, if I had to bet.

HE IS BUT A CHILD
It's really important to note, when you're watching footage or talking about Wiseman's future, to note how far along he is vs. how young he happens to be. He's on the younger side of class at 16-years-old. Physically and mentally, at this age, it's fairly remarkable how good Wiseman's floor is, much less his ceiling.

DIFFERENT PATHS TO THE SAME PLACE
I mentioned the comparison to Anthony Davis, and it's a reasonable one. While their paths were a bit different — Davis started as a mid-major guard prospect with solid ball skills and then grew nine inches — it seems like the end result will be similar. Wiseman is a guy that's likely played around the rim for most of his life, already possessing a limited but effective set of one on one moves that mostly end with a left-handed baby hook or a (at least an attempted) dunk.
Davis came to college without having really polished these parts of his game, but had really come into his own as a weakside shot blocker and a consistent midrange threat. Wiseman has shown signs of both skills, and it'll be interesting to see how he develops in that sense during his senior year of high school.
Jab-step, right hand to left hand, step back, jumper is something we saw often from Davis pre-NBA, and I think we could see Wiseman get there.
Davis, even at the end of his college career, was struggling to win physical position and relying on the strength of his opposite hand (result of growing up a guard) and his amazing reach. Even against an excellent college shot blocker like Gorgui Dieng, he's able to get it off.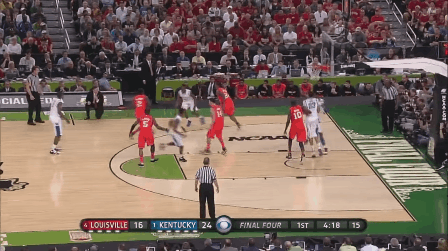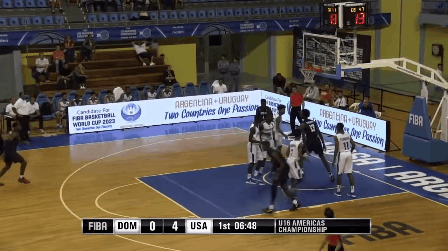 You can see here that Wiseman loves to power dribble with that left hand towards the right side of the basket and come back across the lane, to left side with his left hand. At the high school level, when you have the physical build that Wiseman has, you can see why this would be his bread and butter. It's a fairly impossible move to stop.
The wide-footed post-up, the gather, full extension with that 7'4″ wingspan, soft left hand… bucket. That initial bump is also crucial, and you see him look for it every time. It creates the space that makes the shot so difficult to contest.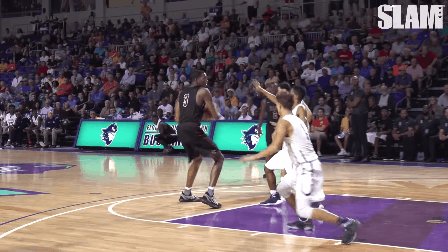 NOT CURRENTLY AMPHIBIOUS
Last week I pointed out how left-hand dependent Marvin Bagley happens to be, and at this point the same is true of Wiseman. James is different than Marvin in that respect, however, in the fact that Bagley just absolutely won't go to his right hand unless Duke installs some sort of electric shock device in his jersey. Wiseman is willing to spin that direction, but it more often than not ends in this soft fall away jumper. This shot will have to evolve as he progresses, because you can see how slowly this transpires and how low the ball is shown as he spins.
It's a shot he can make, but in all likelihood you'll see this become less and less of a go-to move as he competes against better and better athletes. Over and over again I see footage of Wiseman fighting for position, and I love it. Definitely a kid who battles. Not prone to lethargic stretches of disappearing. Great at getting to his spots.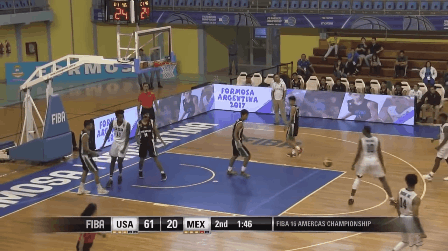 Running Wiseman off of his spots is an approach you could take, but: a) good luck doing it and b) his face-up game is progressing and becoming more and more of a problem.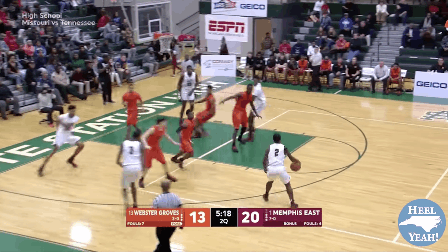 DRIVE SAFE OUT THERE
Wiseman's timing and footwork on defense are also a strong aspect of his game. You don't see a ton of instances of him taking several steps to get enough extension for a block, leading to fouls. He's quick. He sizes up the shot that's coming and makes a move to take it out of the air and most importantly — keep it in play.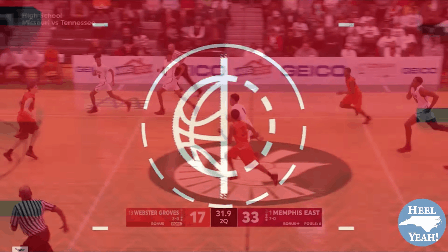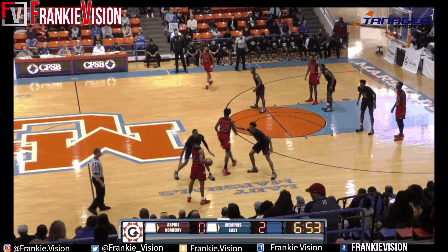 He even blocked this one with his left hand, when his right hand was significantly closer to the ball. Wiseman gets a lot of those 'where the hell did that arm come from?' types of blocks, and he has great hands.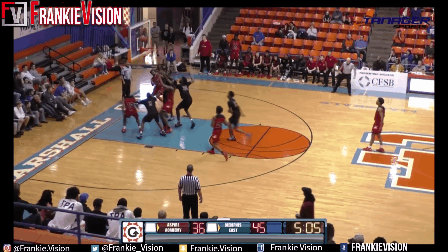 He even blocked this one with his left hand, when his right hand was significantly closer to the ball.

TAX PAYING CITIZEN OF LOB CITY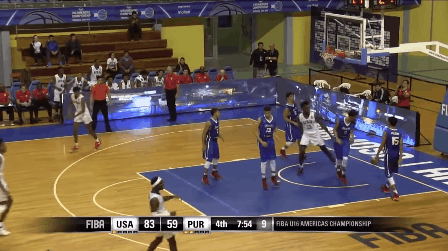 Wiseman loves to try to tear the rim down with his dunks, and he would love for you to try and get in the way.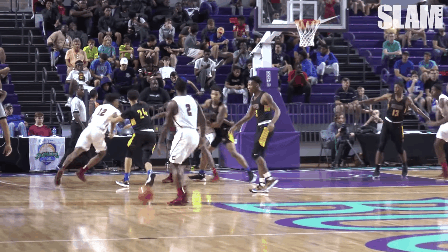 PROJECTING WISEMAN'S FUTURE
James has the chance to be a truly special college player, on both ends of the floor. While I don't think he's in the stratosphere of Davis or Nerlens Noel in terms of shot-blocking at Kentucky, he's a notch below that, and only getting better. At the college level, you could easily see Wiseman projecting as an All-American-caliber player. At the pro level, Wiseman is almost certainly a four, with the potential to run as a five with smaller lineups.
If Wiseman were to reclassify and head to college next year, he'd be more than ready to contribute to a high-major program more or less immediately. That doesn't currently seem to be the plan for him and his family, but it's certainly a viable scenario in which he could succeed, in my opinion.
Needless to say, it's going to be fascinating to see how brightly this kid's flame burns as he prepares to enter the next phase of his basketball life, and I look forward to seeing it.