The Young & The Range-less: Will Trae Young's Game Work in the NBA?
Unless you've been pulling a David Khan and willfully turning a blind eye to talent, you're most likely aware that the 2018 NBA Draft class is Peter O'Toole-loaded. This class is laden with multiple legitimate candidates to be multiple time all-stars, and a few of those with the potential to ascend to All-NBA level and possibly compete for an MVP.
In this series, I'm going to be taking a look at the upper echelon of the class, and breaking down who I perceive to be the top pick and attempt to dial in what we'll likely see from them in the future.
If you've followed high school basketball at all for the last couple years, you likely have been aware of the sniper-sighted Trae Young. He was consistently rated as the top PG in his class and played a year of college basketball at Oklahoma.
Right away, everyone's minds raced to the last time we'd seen anything remotely similar to this: Steph Curry at Davidson. The long, ridiculous threes, the shifty how-did-he-even-make-that-angle happen, the appointment television each time he played, the baby-faced (and hair, let's be honest) cool demeanor that he displayed while eviscerating people. Trae Young was very fun this past college basketball season, for a while.
But like any hero, there is a risk that your welcome be be overstayed, and your halo swapped for horns. Is Trae Young the next Jimmer Fredette or the next Chris Paul? Will he translate to the NBA?
 
TRULY WITHOUT RANGE
The most obvious place to start with Young is the shooting. A non-basketball fan could point to someone like Trae Young and say 'wow, that guy can throw it in from a mile away,' and he can. Trae's comfortable range is truly astonishing. There were several, and I mean several instances in which he shot (and hit) 30+ foot threes during game action this year, often while being guarded.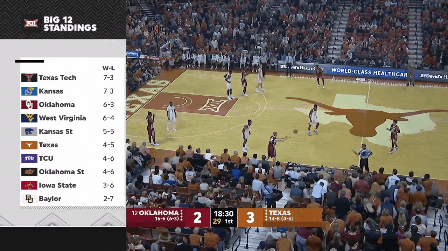 Shooters have to be categorized, though, and that can greatly affect a guards ceiling. Lots of people (myself included, not to brag but you'd better get a damn hand up, son) can hit a three when they're hit with a great pass and they have time to shoot a set shot. Young is exceptional at taking balanced shots from just about any angle – off the dribble to the left or right, off the catch to the left or right, stepping back, even when his normal shot pocket and shot motion are disrupted by some good defense.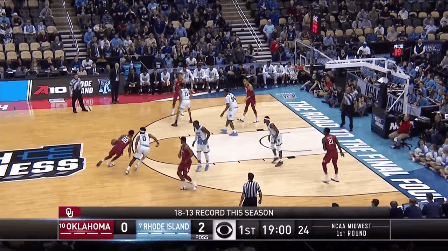 He practices this stuff, and there's proof: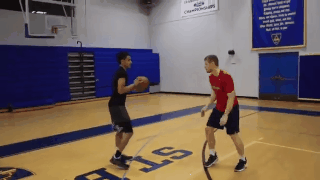 It could someday cause problems with the FAA, but I bet a lot of Young's threes show up on flight radar, they arc so high (that joke was a swish, am I right?). He's got a silky soft follow-through, and a snappy shot motion. His release point could stand to be a bit higher, though, because it's currently right in front of his face.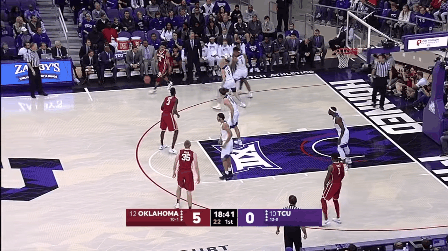 If Trae Young ends up on an athletic team in the NBA, he could put an absurd amount of pressure on the defense in transition, just with his ability to throw outlet passes and hit step-in threes. In this way he is very similar to Curry.
In rhythm, he's a devastating long range shooter from the moment he crosses the mid-court. His range and his passing are probably his most translatable skills in the NBA. I think at the bare minimum Trae Young is a guy in your second unit that can come in and on a random night and blow up for 30 and five assists.
 
SWIVEL-HEADED DRIBBLIN'
Trae Young's playmaking at Oklahoma was sensational at times, and there were nights where his uncheckable-ness led to (literally in one instance) dozens of easy buckets for his teammates.
He has a crisp, tight handle, and most impressive about Young is the pace at which he plays. Since he's not an elite athlete, he forces guys with elite quickness to play at his speed. He's also excellent at making a quick move at an opportune moment, changing speeds and freezing defenders because of how well his high basketball IQ allows him to survey the defense.
You can see that he loves to pick on big guys that don't get back.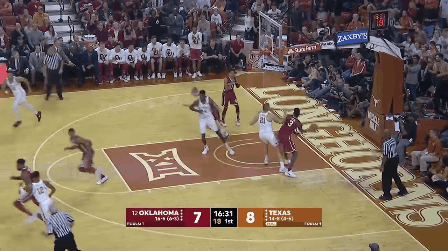 I would put Trae's court vision in the upper tier of point guards his age, although I'm not sure I would him the stratosphere of the all-time 'wish-I-could-play-with-that-dude' guys, and there's a particular reason why.
The jury is out on what type of playmaker Young will be with good teammates. We've seen him dominate the ball at the high school, AAU and college levels now. His single season usage rate was the highest at a power five school since the stat has been kept by Basketball-Reference. By the end of the season, it had become clear that the mystery and awe of Trae Young had turned into a bottlenecked offensive approach for OU, and the team struggled as a result. He'd been thoroughly scouted by conference opponents.
I have heard/read lots of commentary trashing Young's teammates, and to be frank, I think that's complete bullshit. They might not be the strongest supporting cast, but a top notch point guard elevates his teammates and finds ways to spread the offensive gravity on the floor.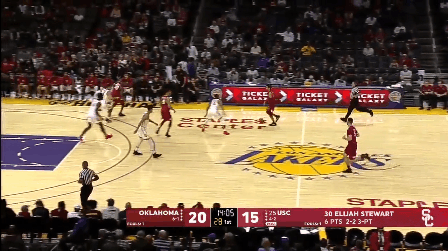 So what's the adjustment? Clearly at that point you get the ball out of Young's hands a bit and force teams to take some defensive pressure away from him, right?
Yeah, not really what happened at all.
Blame Lon Kruger, blame Young's disposition as a player, but not much changed, and it seemed clear to me from watching several of Oklahoma's games that the trust between Trae and his teammates began to do some wobblin'.
It's important to note as well that a hefty percentage of Trae's assists came on home run-type scenarios, which is also why he led the nation in assists. Let's face it, if you are only touching the ball in a situation where a person is clearly hunting an assist or trapped with nowhere to go (a Kobe Pass, as I call it), your attributes as a player start to feel undervalued and misused. Maybe you stand on that next possession and feel less willing to backdoor cut.
I can only imagine this is what happened with Oklahoma's team. It's also happened with guys that play or have played with Russell Westbrook. Maybe it's something about the state of Oklahoma.
Without putting too much stock into his time at OU, you have to come away at least saying that Young is a very, very good outlet passer, and a guy that forces you to impede his vision in transition and in the halfcourt. He's just got a great feel for the game in that sense.



 

DEFENSE IS OFFENSIVE
Trae basically has no defensive identity at this point. Oklahoma took a 'we have a star that we have to protect' approach to their defense this year, rarely having Trae guard ball handlers and tucking him in the corner. He's a hang-back-and-contain defender that's rarely looking to pressure a ball handler. Essentially he does his due diligence and that's about it.
He's quick enough and intelligent enough to develop better habits in his defensive footwork, but still in a tough position physically to defend the guard spot in the NBA. It's important to remember as well that it's difficult to adjust defensively at any level, much less two levels in a year's time. Some of this could be easily alleviated by extra effort: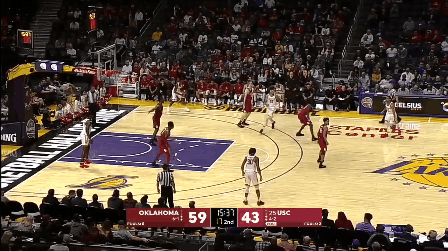 But some of this is because he's at a disadvantage physically. I have a hard time not seeing him not get picked on in the pick and roll, because that's just how the pro game operates: find the weak point and exploit. Imagine the first time Trae gets screened by Robin Lopez or Al Horford.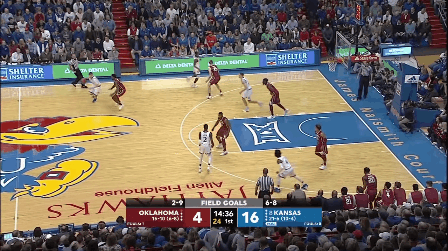 People love the Steph Curry comparison, and in the sense that Curry and Young both make incredibly difficult shots — yes. To me, Young has the ability to tap into something that Curry has mastered, and that's taking the fear that people have of his jumper and letting that be a huge advantage for his teammates. One ball fake from either guy and the average defense is instantly in flux. Fear of a great shooter is a powerful thing.
Overall, Trae is a tricky person to pull a comparison for 1:1. Sure, his shooting is similar to Curry, but Curry was/is sneakily a pretty decent athlete, and at the same point in his development a much better finisher.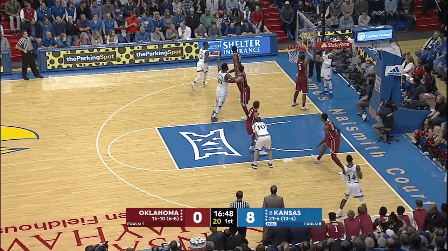 As a passer, there are glimpses of Nash, and as a ball dominant playmaker, I can see some personality traits that are similar to CP3.
 
A CLOUDY CRYSTAL BALL
Despite the worries about Trae's size, it's very likely that he will have a long stint in the NBA because of his extremely strong ball skills and the fact that physically it's not like he's depending on his athleticism to do his thing. It's the same reason we see Chris Paul playing at a high level now, all these years later. 10-15 years from now I could easily see him being largely the same guy.
On a team with some explosive, long athletes that could hide some of Trae's defensive shortcomings, I could see him being a very, very effective player. In the wrong situation, on a bad team that lacks shooters or rim protection, I could see Trae having a season of some exciting moments, but possibly more of what doomed his time at Oklahoma. Philadelphia and New York both are very intriguing possibilities because of their perimeter length, but he likely won't slide that far. The chatter thus far has been that Orlando will happily snatch him up if given the chance.
If he really commits himself to being a run-the-show point guard that makes his teammates better, Trae could be a fantastic NBA player. If he stays a ball-dominant score-first point guard whose usage rate stays absurdly high, I could see his career being a shoulder shrug with some exciting nights where he's hot.
Hopefully, as basketball fans, we'll get to see the former instead of the latter.
Twitter: @jkylemann
YouTube: The Dime Drop
Email: dimedrop.mailbag@gmail.com