Examining The Spectacular Scottie Lewis
Scottie Lewis is a 6'5" wing from Eatontown, New Jersey. He's coached by former Maryland player Taj Holden. You may remember him, if you are old. I won't reveal which category I am in.
Lewis is a lean, gliding, explosive guard with a real proclivity for the spectacular. The kid is built to fly, and he does. He's currently rated as the #2 small forward and #8 overall nationally by 247Sports. He shares a backcourt with another top 10 player in Bryan Antoine. Both guys are hot commodities for high-major college basketball programs. They're being recruited heavily by pretty much everyone.
Watching Lewis play, I got some real Spider-Man vibes.
I promise I don't compare every prospect to a Marvel character – although I could, if people would prefer that. His fluidity as an athlete, his lightning quick first step and initial leap – he's just very slinky and Spider-Man-esque. I also obviously know that the Spider-Man nickname is taken, even though I think Lewis is a better fit for the name. So there. Maybe he could be symbiote Spider-Man?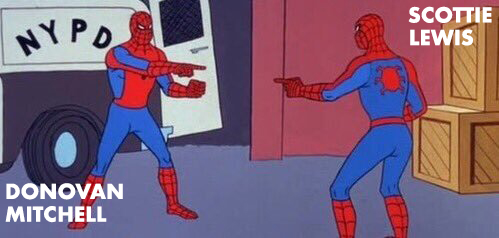 THE GIFT OF LIFT
Scottie Lewis' athleticism jumps off the screen immediately. He has that "sports car gallop" that reminds you that we human beings vary wildly, genetically.
He's an extremely explosive wing, and he can get up quickly. Physically, he's a spindly guy, and I'm not entirely sure just how much weight his frame can carry in the future. He doesn't have particularly wide shoulders, and his arms and legs seem pretty thin and narrow. It's possible that he'll be at least somewhat lean for his entire career.
Three important things to consider, when you're watching Lewis:
1. I'm not sure what Lewis' exact vertical leap is, but I would have to think that it's in the 40" and up range.
2. That vertical leap is paired with a 6'10½" wingspan.
3. He's got elite speed, too.
I'm no John Brenkus, but you can visualize the range of impact that Lewis has and see how impressive that is. You've essentially got the basketball equivalent of Spielberg-esque velociraptor out there. Then again, I guess Gatorade already did that one, too. CAN I THINK OF ANYTHING ORIGINAL?!
These three physical traits set up Lewis' ability to get to the ball quickly – and I mean very quickly. He's got great timing as a shot-blocking guard, a la Dwyane Wade. At the same stages, Wade and Lewis are physically very comparable.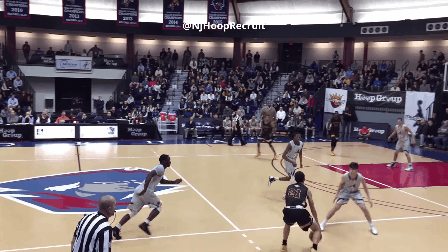 Some of these blocks are super impressive, and I can attest that he does this kind of thing all the time.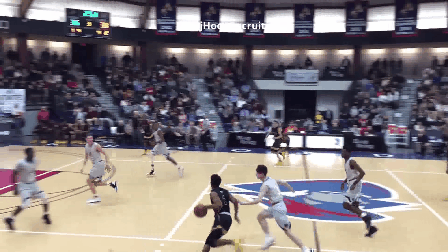 One more for good measure.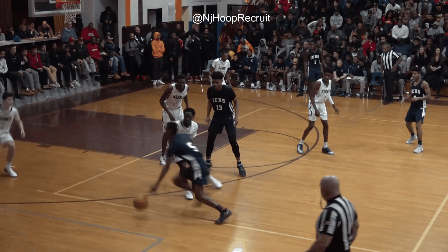 KEEP IT STEADY, YOUNG MAN
The other side to insane athleticism like Scottie's is learning how to rein it in when necessary. The great responsibility that comes with great power, if you will. The three greatest wings in modern basketball history — Michael Jordan, Kobe Bryant and Dwyane Wade — all had an incredible grace that matured alongside their elite physical gifts. That's difference between a guy becoming becoming Dwyane Wade, and a guy becoming Archie Goodwin.
I'm definitely not saying that Lewis' ascension to that stratosphere is something that I expect, but you'd be kidding yourself if you didn't see the same prototypical signs in his game.
For Scottie to become what he can become, those moments of athletic brilliance on offense will have to be balanced by better ball control. I saw a lot of instances where his ball security got a bit wild, and he struggled with turning the ball over at times. These seemed to be equally split between cases of him trying to perform the spectacular finish and him trying to take his man off the dribble and wow in the process.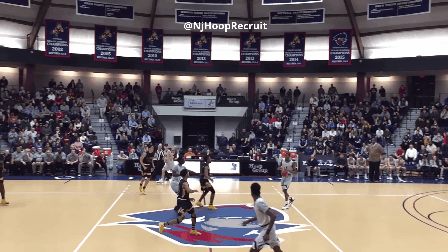 Both instances are a simple case of overextending past a player's skill set: you overextend and you leave yourself vulnerable. But guys come along at varying speeds in this regard, and that makes you wonder just how good Scottie Lewis could be, should he grow in this area.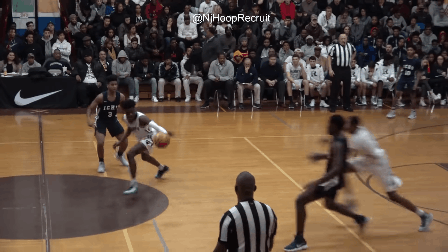 ON THE RIGHT TRACK
In the pace and space era, the three-and-D wings are one of the most sought after player types in the NBA. Guys like Otto Porter, Danny Green, and Trevor Ariza are extremely valuable because of their ability to knock down shots and (ideally) at least be a serviceable deterrent to an opposing player's ability to do the same. Basketball has become an offensive arms race, and for that reason Scottie has the chance to have a really meaningful career, if he continues to get better.
Defensively, Scottie's engaged and prideful. We've seen that. Both good signs.
As a playmaker, Scottie isn't exactly toying with the movement of a defense to get his teammates opportunities, but he is a very capable passer.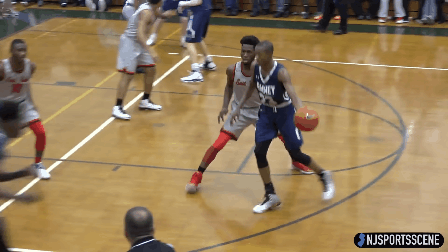 He's more than able to make the right pass and play within the offense. Other than those occasions we discussed before, where he gets a bit out of control, Lewis is pretty consistent about sticking to his role and taking the right types of shots.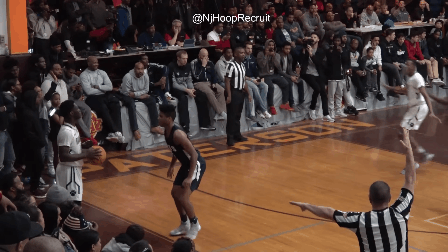 Speaking of shots — Scottie's shot is decent, and coming along. Good elevation, mechanics are good, and the release is quick. I didn't see him shooting many threes, but when he does, he's moderate threat.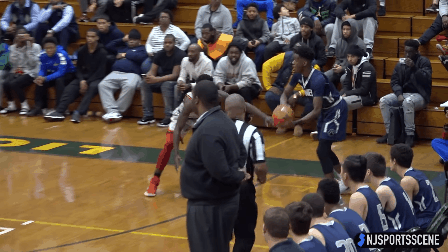 I would put Lewis in the 'bucket getter' category as opposed to saying he's a shooter. He'd much prefer slicing into the lane and scoring around the rim.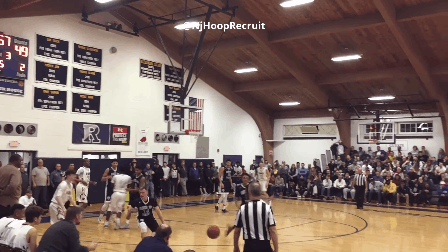 COMPCLOUD™️
Guys like Scottie have a wide range of outcomes. I think his potential on the defense side of the floor will have the greatest impact on his ability to stick in the future. His potential to guard multiple positions will have a real impact because of the space he can cover on the floor. It's incredible.
That's not to undermine his offense potential though, which is strong. If he improves as a ball handler in traffic, if he finds a way to improve the consistency of his off-the-dribble shooting, and if he really hits the weight room in the next couple years, this kid could come out on the other side of high school and college basketball looking like a top ten pick in the NBA Draft.
I get excited when I see guys with Scottie's potential, because we've seen where it can go. Let's hope it goes in the direction of great.