Studying the Slow & Steady Growth of Mikal Bridges
Mikal Bridges is one of my favorite players in the 2018 NBA Draft. He's a 6'7" 210 pound wing from Malvern, Pennsylvania, and he's slowly but steadily developed at Villanova University under Jay Wright for the last four years. He's a relentless, tenacious athlete with a high positional intelligence, and a 7'2" wingspan. He's also an aggressive rack-attack guy that's developed a real taste for posterization as his career progresses.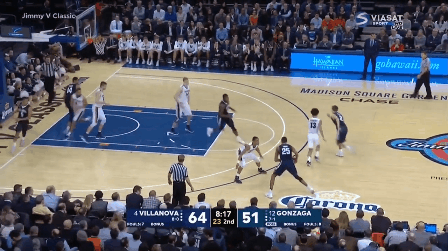 It occasionally gets overlooked that Bridges is actually the age of a college senior, because he redshirted during his freshman year. He's a rare four-year player projected in the top ten. When his first NBA game tips off, he'll be 22 years old. Jay Wright claimed that even though Bridges was an intelligent basketball player and gifted with great athleticism and length, he wasn't physically ready to play college basketball in 2015. He was so lanky and awkward that his teammates called him "Noodles."
Bridges' development is fascinating, because you have to wonder how it would've turned out in another scenario, at another school. The four year run from 2015 to 2018 at Villanova saw, likely, the most offensively talented players in the history of the school coming through the program. It's rivaled only really by the Lowry, Foye, Nardi and Allan Ray bunch.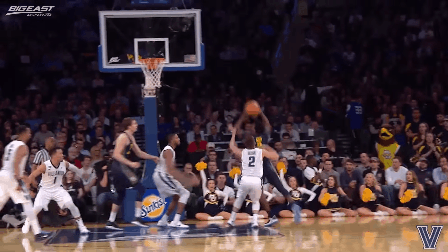 Bridges' lanky frame, intriguing raw physical skills and basketball IQ were like carbon, and Jay Wright's offensive/defensive approaches were the perfect highly pressurized, skill demanding environment to produce a diamond.
SNAPPY FEET
Based on precedent, when we see a guy like Bridges, we take a look at the best defenders in the world and throughout hoops history and say 'that guy could be an elite defender!' Sometimes it happens. Sometimes it doesn't. Having the tools does not necessarily mean that you're equipped to use them.
I touched on this when I wrote about Ashton Hagans, but if you're casually watching basketball, you might think to yourself 'that the guy getting steals and blocking shots is the best defender on the floor.' This is very often not the case. Our eyes are drawn to the flashy, big-time plays, but defense is very often unsexy, and before a player even catches the ball. It's containing, funneling, talking, taking calculated risks, and first and foremost making sure that your feet do the work first.
Mikal Bridges is a very, very intelligent and gifted defensive player. He's highly versatile – able to guard and capably switch spots 1 through 4. We're not talking potentially, either. Bridges is already highly advanced defensively and communicates exceptionally well on that side of the ball. He's doing that stuff now, and he's been the best defender in a college program that's won two national championships in three years. He's quick and nimble enough to pester smaller guards, and long enough (again, 7'2" wingspan) to at least make life inconvenient for bigger players.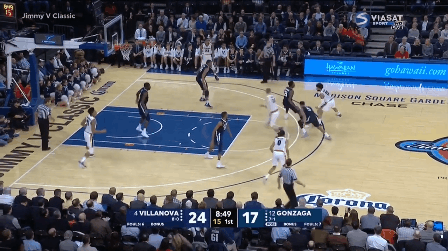 Bridges' wingspan, motor and defensive awareness (you're going to hear people say this A LOT) set him up to be a prototypical three-and-D guy in the NBA, at the very least. Like I said before: the more and more basketball favors having offensively versatile players on the floor, the more mongooses teams are going to want to have around. (Mongeese?)
You might think 'this dingus just made the argument that steals and blocks aren't important!' Nah, it's not that. I just think positional defense is just as important or more important, and Mikal Bridges is a guy that checks all three boxes: he blocks lots of shots for a wing, gets tons of deflections, and he makes your life miserable with smart positional defense when doing the simplest things.
A DASH OF SPLASH
You can spend an afternoon down a YouTube wormhole studying how advanced Villanova's four-out offensive approach has been in the last few years. Nova's organic, read-and-react pick and roll actions (specifically drags, dribble handoffs, slipped screens and roll-and-replaces) are likely going to be fantastic preparation for Bridges as he transitions to the next level.
This will certainly help Mikal acclimate quickly to the coaching and the modern principles of the NBA.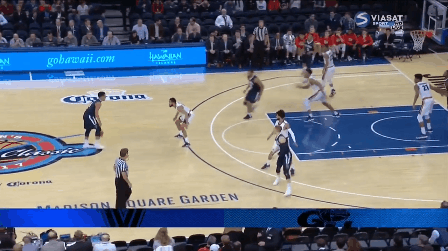 For this reason, I think Bridges is probably one of the most prepared to play in the NBA from an Xs and Os standpoint. He's one of the least likely guys in the draft to struggle (throw his teammates in there) with becoming lost defensively, as rookies often do when they make the jump.
Bridges really improved as a shooter during his time at Villanova. His time shooting the three in college was initially rocky, registering as one of the worst shooters in the entire conference. But Mikal worked and worked at overhauling his mechanics and eventually became a top 20 three point shooter in the country, percentage wise. He essentially did what MKG has failed to do. He's become a quick-trigger guy, and had stretches where he got white hot this past season.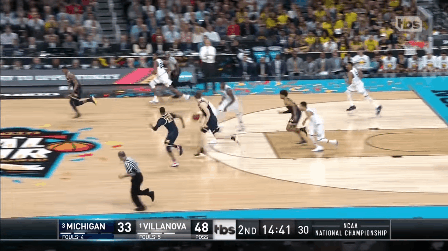 He seems to really like to shoot off-the-catch going to his left, and can occasionally create his own shot in space at the of the key, stepping in. Lots of guys like to shoot this way, because your momentum moving forward makes the shot feel downhill and a bit softer.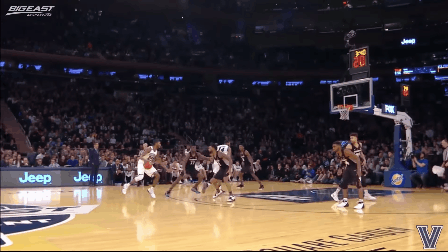 Loves driving hard to the right and pulling up midrange.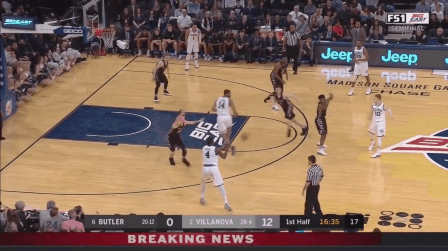 SOME EXPANSION REQUIRED
Bridges' defensive genius and his ability to hit perimeter shots will more than likely be enough to help him retain value in the NBA for quite some time, but for him to move to another level — for him to become a star — he'll have to develop in creating offense for himself. This could open up a whole world of possibility, and assure that he can stay on the floor in crunch time situations should he find himself in playoff games as his career goes along. If modern playoff basketball has taught us anything, it's that players with the ability to create offense stay on the floor and trump pretty much everything else.
The more fluid he becomes with back-to-the-basket midrange situations and finding his shot off the dribble, the more indispensable he'll prove to be in the NBA. Additionally, before he can improve his offense off-the-dribble, he'll have to improve the dribbling itself. At times off the dribble he looks like an athlete that's been very well-taught, but lacks feel. It's very difficult to project whether or not Bridges is done developing, as he's been such a late bloomer.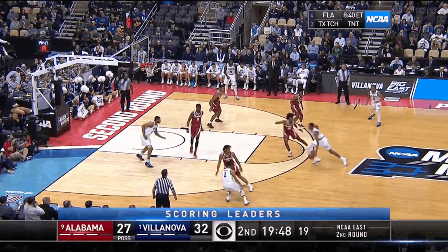 When thinking about Bridges, I catch myself repeating things I said about Shai Gilgeous-Alexander: this is a guy that might not be high risk/high reward type of pick that you'd make if you're looking for a star, but Mikal is definitely the type of guy that can contribute to winning basketball sooner than later. He's one of the most adaptable, relevant players in the draft. Defensive intelligence, consistent perimeter shooting, rebounding, selflessness, and a real lack of concern about making the glory play all make him a guy that could be an asset for more or less any team.
If you put a high-powered SuperSoaker to my ear and made me bet — no, I don't expect that Bridges will be an all-star. But do I expect Bridges to play meaningful, winning basketball at some point during his NBA career? Honestly, yes. I do expect that, because strong role players will never stop being valuable in the NBA.
@jkylemann