Such Great Heights: The Unparalleled Potential of Mo Bamba
Mohamed "Mo" Bamba is a thoughtful, surprisingly skilled and shockingly lanky 7'0" center from Harlem, New York. He spent his lone college year at Texas under Shaka Smart.
Honestly, "lanky" doesn't really even cover it. You'd have to reach into the world of fiction to find length that's comparable to the wingspan and reach that Bamba enjoys. He's an anomaly. He's filled with overwhelming potential. He's also one of the more volatile floor to ceiling propositions in the 2018 NBA Draft.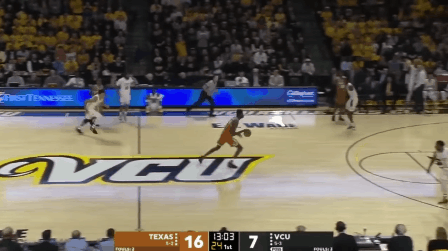 HE'S GOT A GOLDEN TICKET
Mo Bamba is a genetic lottery winner. It was previously thought that Bamba's wingspan was 7'9.5" inches. Recently we found out that this is incorrect — it's 7'10", which would be the longest wingspan in the history of the NBA Draft Combine, and in the company of the longest in the history of the league. He's also got a standing reach of (*eyes bug out of head*) 9'7.5", which is astonishing.
There seems to be a definite threshold where, past a certain point, the longer the wingspan, the less likely it is that a player will be skilled. These rare guys are salmon swimming upstream, trying to get to the NBA and stay there. Some of this is the fact that lots of these guys were likely goaded into playing basketball when they weren't in love with the game. Hasheem Thabeet comes to mind.
In the last 10 years, only Andre Drummond, Hassan Whiteside and Rudy Gobert have been able to function in regular rotation on their respective teams with these kinds of measurements.
So what does that tell us, and what do those guys have in common? Mobility is the first thing that comes to mind. Pace of play makes mobility a must-have quality — the NBA is a higher concentration of skilled players. So, in any given situation, the offensive variables are greater and defenders have to be equipped to respond. There's almost nowhere to hide if you're slow.
This is all to demonstrate how rare it is to run across a prospect like Bamba.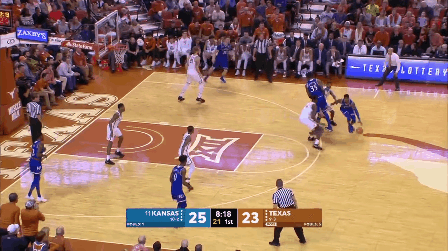 Not only is he in the rarest of rarified air in terms of his physical gifts: coordination, skill, size and length – but he's also extremely bright. Listening to Mo talk, he's got the polish of a seasoned broadcaster. He's eloquent. He makes astute, constructive observations about his own game. He was even courted by Ivy League schools and actually had Harvard in his final list.
HIS PRESENCE IS A PRESENT
Luckily, Bamba was not a tall guy that got spotted in the Laundromat by an AAU coach and forced to play basketball. Bamba grew up with siblings that hooped and drew college offers, so a very opportune collision of physical anomaly and basketball environment took place.
His coordination and timing are very advanced and polished for a kid of his build and age. He moves pretty fluidly and gets to shots extremely quickly because of his footwork, and his challenges in the lane are almost breathtaking.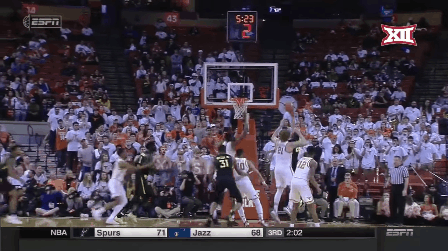 He averaged 3.8 blocks per game this past season and only Jaren Jackson and Sagaba Konate had a higher block percentage than Bamba.
Flat-footed, Bamba is damn near impossible to shoot over, because if you don't get him moving in space, you're being asked to release the ball near the top of that 9'7.5" reach or higher. If you're trying to come at him in a switched pick-and-roll or you see him coming as a weakside defender, you'd better be ready to either go into his chest like a battering ram or put the ball at an absurd angle.
All that said, you will probably still get your shot blocked.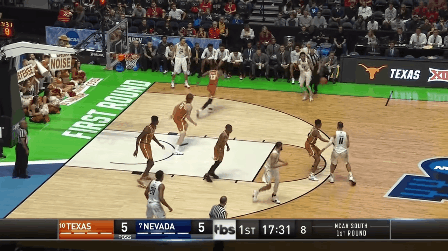 Mo's feet laterally are surprisingly agile in the halfcourt, even with his ultra-thin lower body. He reads situations well, and his length acts as a mind-boggling corrective tool if he gets out of position. He can hang back and discourage a ball handler from attacking him just by giving them a taste of that wingspan. It's pretty remarkable.
He also avoids fouls well. His on-court intelligence and demeanor are very cool and collected, and his ability to stay on his feet until you've released the ball is exceptional.
Bamba just being in the lane is enough to make the best finishers hesitate. Knowing he's there is like trying to swim in deep ocean water and not think about what's under you. He doesn't just block shots or grab rebounds… his length inhales them. In the middle of a scrum on the glass, Bamba can take one hand and instantly snatch a live ball. Joel Embiid is one of the only other guys that I can think of that does this.
MO BETTA BRUISE
Mo's ability and/or willingness to really enhance his frame and fill out his lower body will be massively important. His opportunity to expand his offensive game both on the low block and facing up will be largely dictated by his ability to get stronger and more agile in his lower body.
Bamba really, really struggles to score in traffic and hold on to the ball when things get dicey around the rim. He gets pushed out of position often and there are times when seems to fold up like origami when he's attempting to make a post move one-on-one. I could see Mo finding it extremely difficult to score during his early NBA seasons if this doesn't happen.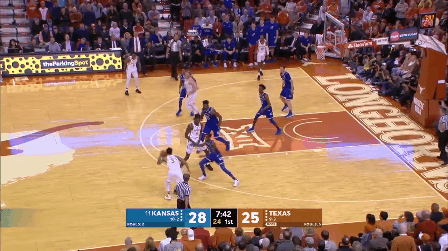 Watching him try to score one on one against DeAndre Ayton in drills at the Jordan Brand Classic was eye opening for me, and a lot of that continued at Texas. When he's maneuvering around guys, he's impressive, but his ability to man up and make a simple baby hook with either hand will do wonders for his ability to stay on the floor. His lower body strength is also keeping him from exploding towards the rim in traffic and dunking on people.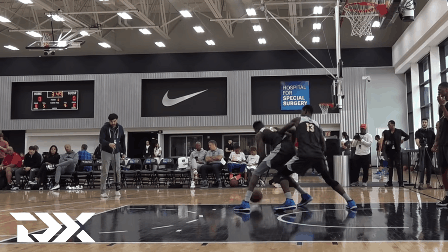 Mo also at times struggled to grapple with the level of effort required of him, play-to-play. You can see in my Sexton and Trae Young videos that a lot of transition offense happened for them merely because Mo took his sweet ass time getting back. That incredible length is negated if it's constantly in between the foul lines in transition. You could argue that this is correctable, but there are quality point guards on the majority of NBA teams, and he will get picked on if this doesn't improve.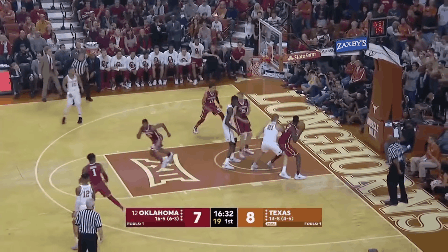 He also struggles to catch lobs in fluid situations or in transition. Most of his lobs come from flat footed situations where the penetrator has beaten their man and he uses that extraordinary length to just reach over the defense. That will still be a thing for him in the NBA, but it will certainly get more difficult.
EXPECTATIONS ARE EVERYTHING
Perspective and expectations going forward are the most important things for teams with the opportunity to draft Mo Bamba.
Looking at what Bamba is right now and making a snap judgment would likely be a mistake, because of his tremendous upside. It's arguable that he has the most upside of any guy in the draft, spare maybe DeAndre Ayton at max potential. Guys with Bamba's physical traits just do not come along, especially when you consider the baseline of his skill level.
In the short term, know you're not getting a bucket getter. Know that you're not getting rim-running, high-flying energy guy. You're not getting a guy that can stretch the defense (yet). Know that you're getting guy that currently does not pass particularly well out of the post.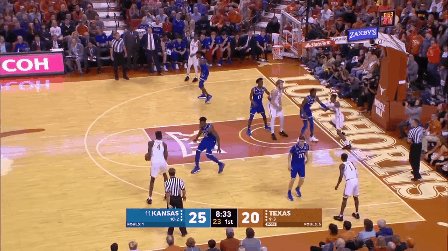 That said, this is like betting on a volatile stock. It's hard for me to imagine a guy like Bamba being on the floor in the last couple rounds of the NBA playoffs that I just watched. Part of that could be because THERE 👏 ARE 👏 NO 👏 GUYS 👏 LIKE 👏 BAMBA, spare Rudy Gobert, although Gobert is a bit quicker and in my opinion a more active, fluid athlete.
Do guys ever really learn motor? Can you become a high-activity player? You guys can hit me with examples of this happening, but these are the things to consider when you bet on a stock like Bamba.
If you just look at the numbers and take the horrendous Texas basketball season into account (on a poorly constructed roster and surrounded by guards that couldn't stretch or create offense), you might talk yourself out of Mohamed Bamba. I certainly did, for a time.
But the more I read between the lines, I've started to suspect that we might see Bamba go in the top three.
Bamba could be a defensive superstar in the NBA. He could also struggle so much with the pace of play and his strength that we never really see him take off. My gut is starting to think that the former is more likely. He's just got the ability to impact a basketball game in ways that don't come along very often, and for teams in the high lottery, that might be very difficult to pass up.
_____________
Twitter: @jkylemann
YouTube: The Dime Drop
Email: dimedrop.mailbag@gmail.com