The Fantastic Possible Futures of Deandre Ayton
Deandre Ayton is an astoundingly athletic, physically imposing and highly coordinated 7-foot-1, 250-pound power forward/center from Nassau, Bahamas, and he spent a controversial, turbulent year of college basketball at Arizona, where he played for the perpetually sweaty Sean Miller.
Ayton is in a lineage of centers that very rarely comes along. Physically, he's stunning. He looks like he was created in a lab. (Street Fighter?) A mountain of a man chiseled from marble. A veritable Greek god. Or Bahamian god, I guess. Deandre came to the US when he was in middle school, and it was then that he started to get serious about his game.
During Deandre's junior year of high school — and to be honest, this seems unbelievable — he actually teamed up with Marvin Bagley for a couple months at Hillcrest Academy in Phoenix, Arizona. From there I feel like the only place to go would be Godzilla and King Kong, as your high school frontcourt? Maybe announce that root canal and migraine have teamed up?
Ayton sticks out on the floor in a way that only happens a handful of times in your life as a basketball fan. Definitely one of those 'WHOA!' guys the first time you see him in the context of a game, similar to the way Shaq looked on the floor for LSU.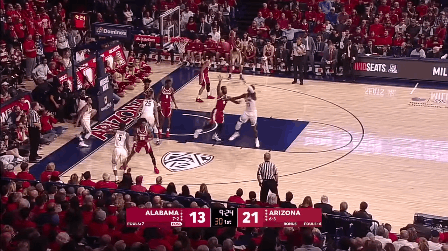 GRAVITY RIDES EVERYTHING
Ayton's size, athleticism and skill level are reminiscent of another time. His measurements are not as freakish as Mo Bamba (that's an extremely exclusive club), but he's got a 7'5" wingspan, and a 43.5" vertical (!!!!). His fluidity and size rouse memories of the centers from my childhood, in the early 90s — guys like Patrick Ewing, David Robinson and Hakeem Olajuwon. He's not as mobile or quick as Hakeem or the Admiral, and he's defensively I think he's behind all three, but offensively I think it's possible he's slightly ahead of those guys at the same age.
It's interesting that among these spry seven-footers, being exposed to soccer at an early age seems to be a real commonality. Maybe we should start pressuring every taller-than-normal kid to start dribbling around with his feet first? If we were really the basketball-loving nation that we say we are, doctors should be issuing soccer balls to every kid that is even slightly ahead of schedule. As a country, I don't see any problem with that. What's the worst that could happen?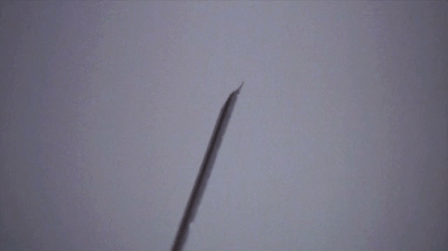 I mention gravity in basketball often, because I think there are a ton of parallels to be drawn. In space, I hope you're sitting down, you obviously have all sorts of varying sizes of planets and stars. The bigger the star or planet, the more they pull nearby smaller entities toward them.
*Huge bong-rip*: basketball is like outer space, in my opinion. The greater (and bigger certainly helps) and more diversely skilled the player, the more gravitational pull they have on the court, and the more of those you have, the more complicated it becomes for a defense to react. The more skilled players you have on the floor, the more evenly distributed that gravity is. It's why the Warriors and Rockets have been so difficult to defend. Skill (especially when it has size) equals spacing. For me, it's a helpful way to think about what a team is lacking.
So when you add a guy as big, and as capable Deandre Ayton to your solar system, you're taking gravity away from your other players and becoming a much more difficult team to deal with, offensively. This is why the mere idea of Ayton is so valuable.
HE'S GOT THE TOUCH
It's one thing to be 7'1" and have the body of someone who took the super-soldier serum, but it's quite another to have the deft touch and grace that Ayton has around the rim and shooting the ball. Tip-ins, agile finishes, the wrangling of tough entry passes — Deandre is a rare breed, when it comes to his blend of gifts. Every time you go to look up an offensive efficiency stat to brag about Marvin Bagley, nearly without fail, Ayton will be on the same lists, and often ahead.
He rebounds well, snagging 21.4% of all rebounds (often without blocking out, I might add). Second in the country in PER, top 20 in field goal percentage: Deandre is not a wasteful offensive player. He doesn't force bad shots and he's great about making use of the touches he gets. I'm not sure why he didn't shoot more at Arizona, but I have my ideas.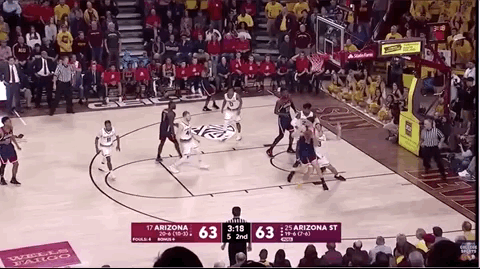 Ayton has all of the basic boxes checked, for a guy his size. He can catch, he runs, he rebounds, but he can also lay down the law. He does not suffer smaller players gladly around the rim, and you don't typically see him going around people inside. If given the opportunity, he will put Thor's hammer on your head. He's a thunderous dunker with a head of steam. Does not shy away from contact at all. He also catches passes well in traffic and seems to rarely fumble balls as he goes to finish. He did really well holding his ground and getting in position to finish when a penetrator created an opportunity off-the-dribble.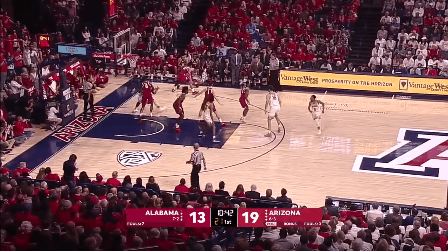 As a lob catcher, I didn't see him doing a ton of high-flying rim-runs. He seems to really prefer to either slip screens or barely make contact, for one reason or another, which could be a part of his growing spatial understanding and positional intelligence. Ayton can often seem like a bowling ball trying to roll around pins.
It does sometimes seem that he is making his moves a bit slow, seeming indecisive or unsure about how to tackle what the defense is presenting him. He does have a pretty promising back-to-the-basket repertoire already, when he's deliberate about getting touches there.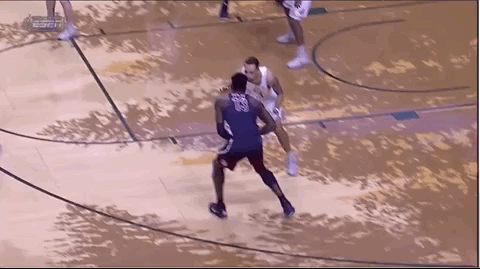 His jumper seems to be more elbow and arm than wrist at this point, and it's fairly flat, but it's hardly a discouraging starting point. His face-up game is developing quickly. He loves to take the 10-15 footer facing up (maybe a bit too much at times), and he's pretty efficient from that range. Currently not taking many of those shots in back-to-the-basket situations, but I think he's capable.
He's shown some ability to hit spot-up threes, going 34% from deep this season. I don't see him shooting threes off the dribble or in traffic, but he's in the mold of Embiid in that he can occasionally make you pay.
When a guy is 7'1" and as far along shooting the ball like Ayton, I try not to go bonkers, busting on their shot mechanics. With some work I think he could become a dependable shooter in the pick-and-pop and in time a reasonable threat from three.
He's also a capable and evolving passer, both on the interior and out of double teams.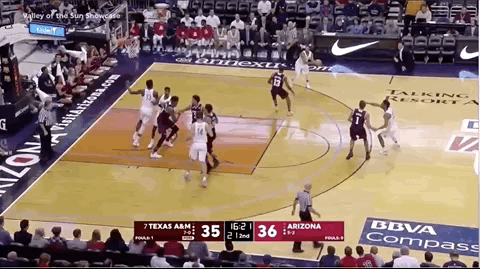 WHEN TOUCH CAN'T FEEL
To this point, a big criticism of Ayton's game has been his motor. I think there's some truth to that... but there might be something else going on.
There are times where I wonder if Deandre's behind a bit in how quickly he's thinking the game. You can see this in his offensive decision-making, too. The more natural a player's decisions and reaction time become, the better that feel appears and functions. This is why Draymond Green is such a phenomenal defender. He's reacting nearly as fast as the offensive player is making the choice, and he's often correctly predicting the next move. We're talking about instinctive basketball.
This shows up in a couple of places with Ayton, to my eye.
First, Deandre often struggles to be a defensive anchor because he too often loses sight of rotationally where he should be on the floor. He often miscalculates his north/south position on the floor and allows preventable straight line drives, or wildly overcommits to ball handlers. Laterally he's shown some really amazing potential switching pick-and-roll, and he does a solid job of bothering perimeter shooters, but his north/south foot-speed does seem to be a little fumbling and labored.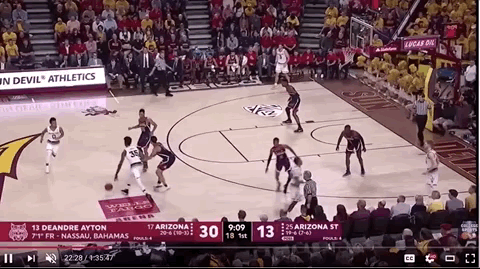 He also seems to either lack the urgency or the reaction time to protect the rim. This one is a little jarring, once you notice it. He does swallow up the occasional block (1.9 a game), but Ayton seems to get straight-up shot over, a lot. Way more than you would like. He also seems fairly oblivious to weak-side challenges at times, too. Lots of instances where Deandre should see where the back line of the defense is, or that he's needed as a help defender with that massive length of his, and he just doesn't help.
Like I said: some of it could be timing, some of it could just be staying engaged or improving his understanding his instinctive feel of defensive rotations, but this is a missing piece of the puzzle, for Ayton. It's worrisome. You don't like to weigh NCAA Tournament games too much, but the fleet of highly skilled guards for Buffalo just roasted Ayton because he would get so out of position. Just because you have a V10, 600 horsepower car, does not mean that you have Mario Andretti behind the wheel.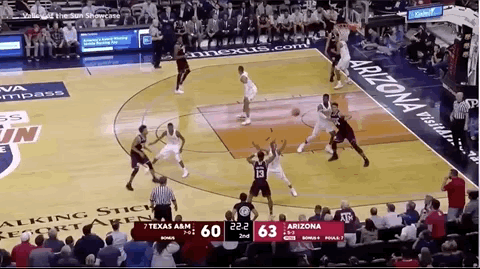 SIMPLY IRRESISTIBLE
Ayton is hardly a project; let's not be severe. He's 7'1", 250 pounds, has a plus wingspan, exceptional soft touch for a big man, passes it well, was somehow third in the country in rebounding seemingly without ever blocking out, and he has an eye-popping 43.5" vertical. He's sitting in the driver's seat of that V10, 600 horsepower car (this will likely literally happen). That's just too much size and demonstrated natural ability to pass up for teams at the top of the lottery.
Also important to consider: his lone season at Arizona was surrounded by distraction and wildly inconsistent guard play. Like Bagley and Jaren Jackson, he was playing in a dual-big man lineup that could've affected his production.
I can really only think of two occasions where taking a big guy this talented was a colossal mistake. Sadly, both instances involved injuries and the city of Portland. Sorry for bringing that up, Portland.
My head tells me that Ayton is the type of guy you just do not pass on, by why don't I feel rock-solid about that in my hoops heart? Ayton is like that girl that has good music and movies, is fun to be around, but there's just something doubtful in the pit of my stomach. What will have to be around Ayton to compensate for those instinctive deficiencies?
The counter is this: I don't think it's a stretch to say that Deandre has the realistic potential to ascend to nearly highest status, if things go well in his development. This guy could possibly become a top 10 player in the league. That's not ridiculous. As much as I love Luka Dončić and Marvin Bagley, I think that is just too fantastic a possible future to pass on, and I don't think Phoenix will be able to. Let me know if you agree.