The Alluring Upside & Alarming Downside of Michael Porter Jr.
Michael Porter Jr. is a lean and long, silky shooting hybrid forward from Columbia, Missouri that saw his lone year of college basketball go essentially entirely unfulfilled this past year at the University of Missouri under Cuonzo Martin. Porter was originally committed to Washington, where his dad had coached before losing his job and ending up at, you guessed it: Missouri. That's a nice bullet point on the resume for a dad who's job hunting.
Porter is an intriguing cross-section of size and offensive ability. He's almost built like a wing that was stretched out, to be honest. He's an impressive 6'11", weighs 210 pounds, with a 7'0" wingspan and a 9-foot standing reach. He's definitely a slender guy for his size, but he's got a frame that could likely add more muscle, because I do think that he added some muscle at Missouri. He was widely considered to be the #1 or #2 player in his class for the duration of his high school career, and was one of the most dominant scorers in his age group.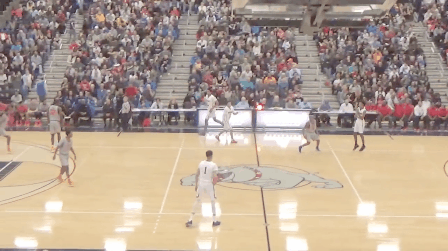 WITH EVERYTHING, AN ASTERISK
A huge obstacle in evaluating Michael Porter Jr. is that he might be one the highest profile American draft picks to have so little actual game footage. He only played in two games that counted for Mizzou this past year after being forced to have a microdiscectomy (red flags times fifty bazillion) to repair herniated discs in his L-3 and L-4 vertebrae.
If that didn't quite get your attention: dude had spine surgery at 19 years old. Even more troubling: there was no clear triggering or injury-centered event that caused this condition in Porter, that we know of. I will shock everyone and say that I'm not a doctor — pick yourself up off the floor — but from my mild research, the causes of herniated discs are either hereditary, old age, or harmful body mechanics that create an improper load on the lumbar (lower back). He could also just need a new desk chair.
I hate to burst out of the gate with such negativity, but in this case it's important because it's the reason why we haven't gotten to see Michael lace it up against high quality competition for more than a few games.
Attempting to get a read on Porter, this leaves us in a pretty rough predicament. We also lose pretty much any meaningful statistics against quality competition. So any of the "Synergy says yada yada" stuff that we love to parrot to defend our meaningful opinions at this time of the year is out the window. ("NERDS!" clip would be funny.)
Basically all of Michael Porter's basketball in the last two years has some kind of asterisk next to it:
a) the 2017 Nike Hoops Summit — fairly competitive and organized game,
b) the 2017 high school all-star circuit (McDonald's and Jordan Brand games) — totally useless and unwatchable
c) his high school career — talented enough to phone it in
d) his three games at Mizzou (one of which was an exhibition against Kansas) — that largely saw him at less than 100% and completely out of sync with his teammates
e) his FIBA action from 2016 — arguably the best we've got
f) his workouts — which we will never see and/or hear about
We've got no choice but to trust our eyes and go FULL EYE-TEST MODE™️.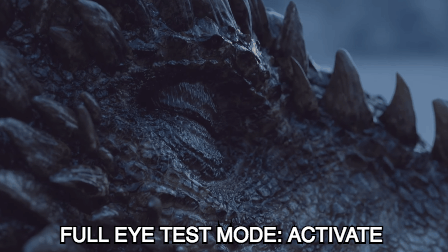 A SWEET, SWEET RELEASE
Michael Porter Jr. is a born scorer. I wouldn't call him a pure shooter, but he shoots it well out to NBA range, and he gets excellent elevation and extension on his release. He also has a high release point, so with his size, contesting his shot can be difficult if he has you off balance. He's what I call a "Tuxedo Scorer." His first instinct seems to be getting his buckets off of tough shots while keeping his hands clean and looking good. In some ways Michael Porter reminds me of a 6'11" version of Malik Monk.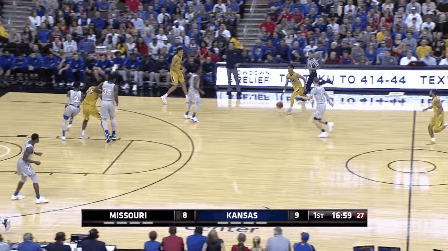 Porter has a skill that a lot of high-level bucket getters have, and that's the ability to create his jumpshot consistently from just about anywhere, in any situation. Off a couple dribbles facing up, stepping back, with a defender on his back from just about anywhere, off screen actions, ripping through to the left or right, in the pick and roll — Michael Porter can get his jumpshot, and he's an supremely impressive mobile and coordinated athlete for a guy his size. Imagine Anthony Davis, but he's a wing.
His length, speed and technique shooting the ball in this sense are very rare and difficult to defend. Some great scorers throughout time have had this skill in their bag. It's one of those shoulder-shrug offensive weapons that can be extremely frustrating for even the best defenders, because the truly great ones sometimes don't even have to dribble to get it.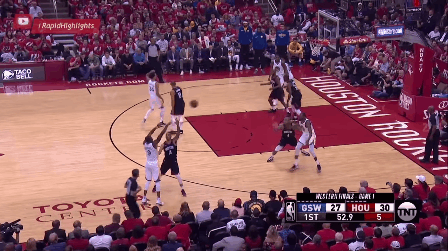 This is a sharp, sharp tool that Michael has at his disposal when things break down and you just need someone to hit a shot. Even if he only gets marginally better at this, he'll probably be able to get this shot going forward. That's the type of thing playoff teams like to have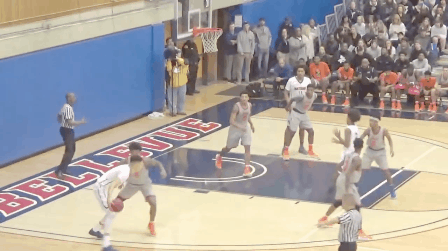 Michael is different from Kevin Knox in that does not have a deferring bone in his body. He's clearly wired like a scorer, wired to be a leader, and he hunts his shot constantly and thrives on asserting himself. I get amused, because you can tell that Michael sees his offensive ability as the best option in basically any situation. This can be be problematic, though.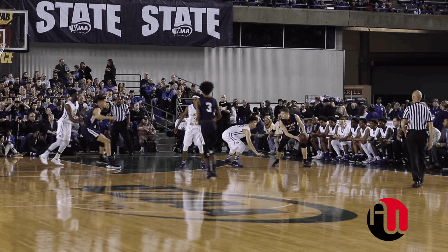 Michael's charming irrational confidence can cause him to overextend himself. For such a talented scorer, he often lacks situational awareness on the offensive end, and gets himself into trouble off the dribble trying to force the issue. He's prone to questionable shot selection and to this point in his career, hasn't really had much care for time/score intensive moments. He's also not the most nimble or creative scorer around the rim, but he's a good athlete and he catches lobs well.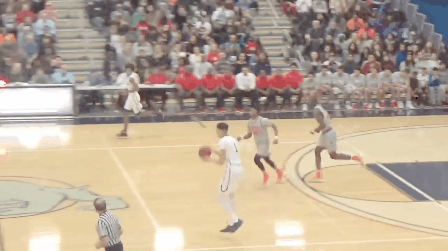 I've heard people claim that Porter "handles it like a guard," and I have some strong skepticism about that. Michael's handle is wildly vulnerable when he's trying to create in transition or past more than a couple of dribbles. His lack of a real explosive first step gets him in a lot of 'let's see what happens... whoops turned it over immediately' type situations. That handle can get as vulnerable as a Bon Iver record, in a hurry.
Michael is a capable passer when he's not on the move, and actually does fine dropping in entry passes and shoveling the ball to nearby trailing guards, but once he starts to move, I definitely get the sense that his shakiness handling the ball in traffic takes up so much of his bandwidth that his playmaking is pretty compromised. This makes me wonder if NBA defenders will just crowd him and challenge those two areas that need improvement.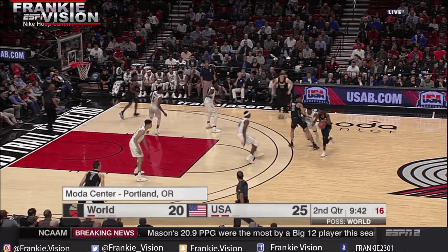 No real back-to-the-basket game to speak of, and could stand to really embrace physicality more in his game. Ball control across the board seems to be an issue. Like I said before, if Michael can keep his hands clean, he will.
A PROBLEMATIC POSTURE
This is the part of the Michael Porter Jr. discussion that worries me: his posture on the court. I'm not sure if this has any connection to his back issues, but Michael plays very upright for a majority of the time. Part of me wonders if he was having back problems for a while and it affected how he played. He runs well and he's a phenomenally fluid player for somebody of his size, but there's something not-quite-right about his posture.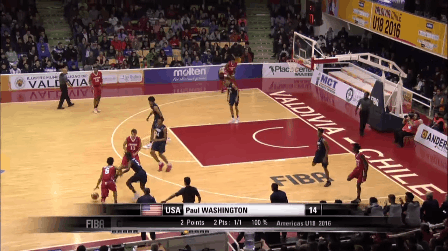 Michael seems to not only struggle to get low in a defensive stance, he struggles to consistently get low and wide in pretty much all facets of the game. Part of this is that he's 6'11" and his perimeter skills put him in compromising situations with more mobile players, but I worry that it's more than that. He dribbles high, finds himself standing straight up when shots go up (which makes him infinitely easier to box out), and finds himself too upright in on-ball defensive situations.
For this reason I think it'd be a much more promising avenue for MPJ to put on weight and gain the ability to battle fours in the NBA, than to lean towards being a guy that primarily guards wings.
So we've got a 19-year-old, 6'11" kid that likes to play on the perimeter, just had back surgery without for something that didn't involve a singular incident and some of the weak spots in his game involve him getting more nimble laterally? It very well could be fine, but that's troubling for me.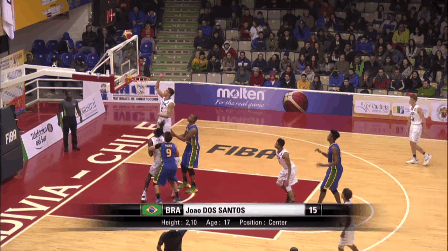 ALLURING UPSIDE & ALARMING DOWNSIDE
I'd be shocked if every aspect of Michael Porter Jr.'s movement and body mechanics aren't currently under total scrutiny. Does this mean that his problem will go away? Will the threat of further complication hinder our chance at seeing maximum MPJ?
Here are some examples of athletes who've had back problems in professional sports in the last 25 years. Many of these guys have had to have an additional surgery a short time later, and Porter is about 10 years younger than each of these players were when they got the surgery. It's troubling, no doubt about it.
Amar'e Stoudamire
Dwight Howard
Joel Embiid
Larry Johnson
Jeff Foster
Larry Bird
Tiger Woods
Peyton Manning
Tony Romo
Rob Gronkowski
You guys can let me know in the comments or on Twitter, but what's the precedent for someone to bounce back from this type of problem?
The reality here is that Porter Jr.'s combination of size, coordination and offensive talent are rare, and for him to slip past five in this draft would be a remarkable steal (albeit a gamble) for someone picking in that range. You might be stealing an all-star. He might get in the world of NBA medicine and discover things about his body mechanics that are correctable, and we get to see him move forward with his career. I'm not a doctor. I have no idea. He says that the surgery was 'minimally invasive' and that he feels 'better than ever.' It's in his best interest to say that, but nonetheless.
In a mode where we're normally guessing anyway about the future of players, we're doubly guessing because we haven't seen Michael Porter play basketball consistently as an adult yet. Much like Bamba, risk tolerance will be the name of the game, and my gut tells me that somebody will take a chance on him. Would I? I lean towards 'no,' but I think you'd be shortsighted to write him off.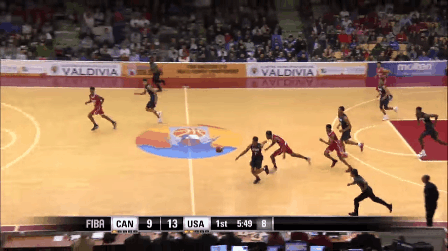 Put it this way: if he's healthy, at the bare minimum I think Michael Porter Jr. is a high-level specialist in the NBA. Honestly, if he's healthy, I'd be shocked if that's the outcome. His hoops IQ is just too high, his scoring ability too exceptional, his potential as an intriguing crossover between 3-and-D and rim protection too remarkable to just wither away in the grind of the NBA. His ceiling is extremely high, somewhere in the range of All-NBA and several all-star games.
If he's not healthy, it's difficult to imagine those things fully coming to fruition. It's a fascinating quandary. A decision that I'm glad I don't have to make, and I'm sure it's keeping NBA executives up at night. You never like to see anyone robbed of their future, and I'm really hoping that we get to see Michael pursue his.
Twitter: @jkylemann
YouTube: The Dime Drop
Email: dimedrop.mailbag@gmail.com