Luka Doncic & the Prevailing Power of the Pass
Luka Dončic is a 19-year-old hoops prodigy from Ljubljana, Slovenia with a bright, contagious personality and a supremely balanced skill set.
It's been said that Luka is the perhaps the greatest and most promising young player in the history of European basketball. Lofty expectations for a player, but nonetheless he's been on the radar and in the conversation for the #1 pick in 2018 for the last year or so. He's a point-forward-type with great size and a solid build at 6'8" and 225 pounds, and a very highly developed and keen sense for the game.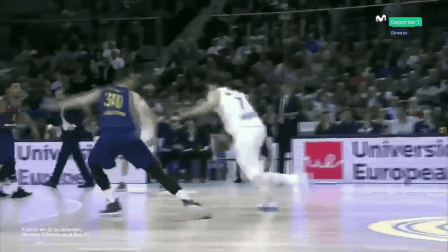 FROM THE FIRES COMES THE FIERY
If anyone fits the bill of "prodigy," it's Luka Doncic. The son of seasoned EuroBasket and Slovenian League player, Luka was immersed and inundated with basketball from birth.
Luka's basically made it a perpetual habit to play above of his age group. At seven years old he was playing with the ten year olds, and by the age of 12, his potential was so apparent Real Madrid had secured Luka's rights from his Slovenian national team and made a home for his development for the next seven years.
And my oh my... what a seven years it was. By age 16, Luka had become the youngest player in Real Madrid's history to play in EuroLeague and Liga ACB. By 18, he'd won the Rising Star Award (an award he won the following year as well), and just a year later he snagged the MVP award in both Liga ACB and EuroLeague, where he led Real Madrid to the championship and earned MVP of the Final Four.
He also played EuroBasket with Rudy Fernandez, one of my favorite never-quite-made-it in-the-NBA guys. The guy who to me always looked like he'd show up to a pool party in a speedo and try to steal your girlfriend. Also posterized Dwight. I digress.
Doncic has a reputation as a big-game player and a very competitive, fiery player. I honestly started laughing while I was watching. I loved it that fucking much. He wants to kick your ass. He wants to bury you. Still, he brings that intensity with a smile on his face and a noticeable intensity. He's got a contagious swagger and confidence. He's got that flair and rhythm for the game that you don't often see. There's a real joy to Luka's on-court presence.
Constantly being pitted against physically more advanced players is likely the reason that Luka's skillset is so heightened and balanced. When you're at odds with your environment, you either adapt or you go away. That makes me far less concerned with Luka's ability to adapt to the NBA. He adapted early, became a polished, fundamental player and then grew to 6'8" and found himself in a superb vehicle for basketball with all those same skills.
Sort of like Daredevil (had to get something Marvel in there), except Luka can see. My God, can Luka see.
WITH VISION & PRECISION
It's my opinion that Luka is both the best passer and the best pick and roll player in the 2018 NBA Draft. Overall I think you could say he's the most skilled player in the draft. His fluidity and steadiness as a ball handler, size and vision make him extremely difficult to deal with from a variety of spots on the floor. It's very possible that he'd be one of the elite passers in the NBA within his first two seasons, if not immediately.
He starting to bully smaller guards with his back to the basket scoring, and very often brings additional defensive pressure that he can effortlessly turn into open shots for him teammates. He's become a very physical player, and he seems to relish the challenge of scoring in traffic, both getting to the rim and creating his jumper off the dribble.
He has an almost LeBron-like ability to get in the middle of the floor, put pressure on the defense in transition and rifle pinpoint passes to shooters. I've even noticed that his passes often hit the shooter right where a shooter dips in his shot motion, saving precious motion and ultimately time.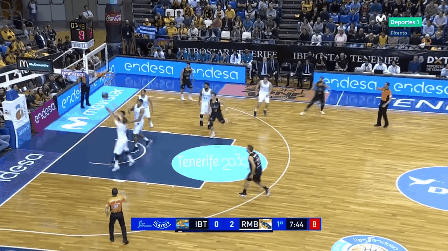 Doncic is a quick but not overly explosive athlete, but he more than makes up for that on offense with his understanding of angles. He can hit a shooter or a roll man from just about any angle, and it's to the point where he seems to be challenging himself in games to see just what he can pull off.
You pick your poison with Luka, and I expect that to only get better. He's a good enough shooter that he commands attention as a ball handler, and physically he can work his way into the lane, where his floater game is also lethal. This draws a lot of attention from hedging defenders and forces help to make tough decisions between addressing roll men or open shooters.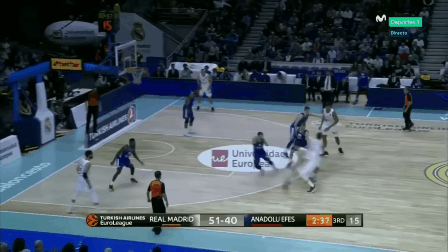 Luka's jumper is quick, flick motion. His shot selection and consistency are both concerns. He's far from a knockdown guy, but for the type of vision and playmaking that Luka provides, it's more than tolerable, in my opinion. Creators of his ilk typically do not have that kind of scoring ability.
He has no aversion to shooting off the dribble or in traffic. In fact, it's widely thought that he shoots the ball better when he's engaged with a defender. Floaters, midrange jumpers, out to the three — Luka is a threat to score or create offense in most every situation. He particularly loves to dribble at a defender's chest, stop on a dime and dribble behind his back, step back and hit a midrange jumper. It's very Bradley Beal-esque.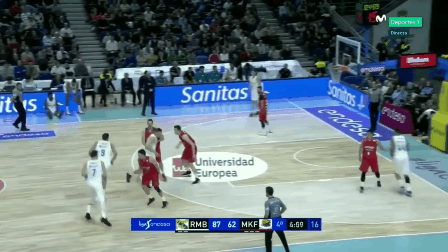 THE COST OF TRANSLATION
Judging a player's environment before they get to the NBA can be the toughest of things to do. Were they protected by a flattering system? Were they enabled or disabled by a coach? Who were their teammates? How will they handle the monetary and social freedom that comes with the elite status of merely being an NBA player? It's a difficult conversation.
I often encounter American basketball fans that roundly dismiss the idea of European basketball. Failing to make the NBA, in their eyes, is a humbling and mortifying plunge to the bottom of the basketball zeitgeist. It's failure, in their eyes. "Well, if he fails he might end up... OVERSEAS!" they say, disgusted. They scoff and spit in my face. Okay that's never happened.
I'm here to let those fools know that they are misguided. First of all, I would contend that there are more talented basketball players right now than any time in human history. Second, the EuroLeague — especially at the top — is significantly better than high major college basketball. EuroLeague and Liga ACB, specifically, are both chalked full of excellent, polished players — many of whom once occupied high major D1 college rosters. Be clear: Luka was kicking their asses all the same. Just a taste of some of names playing with and against Luka.
Anthony Randolph
Jeff Taylor
Trey Thompkins
Gustavo Ayon
Jordan McRae
Ray MacCallum
Thomas Robinson
Ante Tomic
Jason Thompson
Kevin Seraphin
Ricky Ledo
Are the athletes as consistently impressive as the NBA? I mean, no, they aren't. But it's not like Luka is physically dominating inferior opponents on offense. Watch him play. He's definitely enjoying the spoils of being 6'8" and 225 pounds, but he largely picks people apart with his immense basketball IQ.
That said, Luka's defense is also a valid concern. By my view, Luka's on ball defense is his biggest problem, and his willingness to fight through screens is going to be challenged in the NBA. You very often see him failing to get down in a stance and really focus for more than a few seconds. He's nimble enough and intelligent enough as a player to become a passable on-ball defender, and I think as a team defender he is already in a position to translate to the NBA.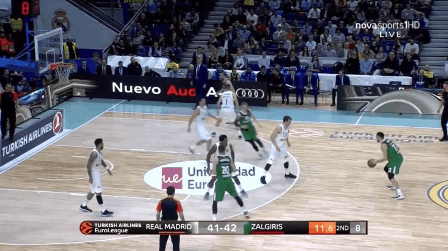 But also, c'mon people. A strong offensive talent on a basketball team that's not the strongest defender ever — no precedent for that at all, right? (Nash, Harden, Curry, Kyrie, Barkley, Nique, *gasp* Magic.) I would not let this be the reason you check out on Luka, but that's just me.
THE POWER OF THE PASS
To me, this is the most important part of the Luka discussion. There is no more contagious or culture-shifting quality (spare tenacious on-ball defense I guess, as a close second) in basketball than unselfishness and a willingness to move the ball. I think it goes further than that: I'm an armchair psychologist, but I think it's human nature. Not to go all Tony Robbins on you, but unselfishness breeds more unselfishness, in most every area of life.
Some of the most fondly remembered teams in the history of the sport were examples of this. The Celtics and Lakers teams of the 80s. The early 2000s Sacramento Kings teams (who were robbed, by the way). Basically any championship Spurs team. The Warriors teams we're watching now. The D'Antoni/Nash Phoenix teams.
There just aren't many players out there that can come in and be culture-changers like that. It's a rare basketball gene that many of the great ones have had: Magic. Bird. LeBron. *Under my breath* those guys are also all the same size.
It's unfair to put that kind of pressure on Luka, but he's been under the microscope his entire life. I doubt he minds. It's borderline blasphemous hoops talk. I had to pray the rosary after those names came to mind, and I'm not even Catholic. But I will go on record and say that I think whatever organization he joins will be significantly better on offense next year. Add to that the fact that he is also a very capable scorer and a relentless, bullish competitor and the case for him as the most promising player in this draft just starts to become exceptionally strong. You put Luka's personality in Ayton's body and you've got... man I dunno, a weapon of mass destruction?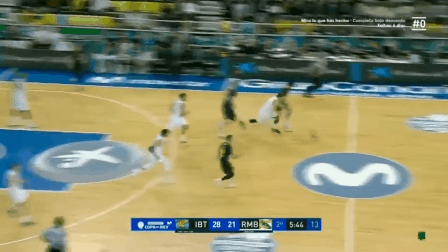 Last point: this kid is also clearly a leader. An 18 and 19-year-old kid comes onto an established team of grown men — seasoned veterans — and not only becomes the best player, but the leader? I'll just say this, to that... that culture we talked about? It trickles down. Whether it's a government leader, a CEO, a local knitting club president or a Dungeons and Dragons leader, the strongest teams and organizations have the tone set at the top. I think Luka is that kind of impactful player.
When your best player is a willing passer like that, your team changes. Guys that seemed done on another team might suddenly seem like they're back from the dead. Chemistry typically improves. Most of all... basketball becomes fun.
And I think whoever drafts Luka Doncic is in for a lot of fun.
Twitter: @jkylemann
YouTube: The Dime Drop
Email: dimedrop.mailbag@gmail.com